Hurricane Alex develops near Azores in water barely warm enough for any storm to form, says US researchers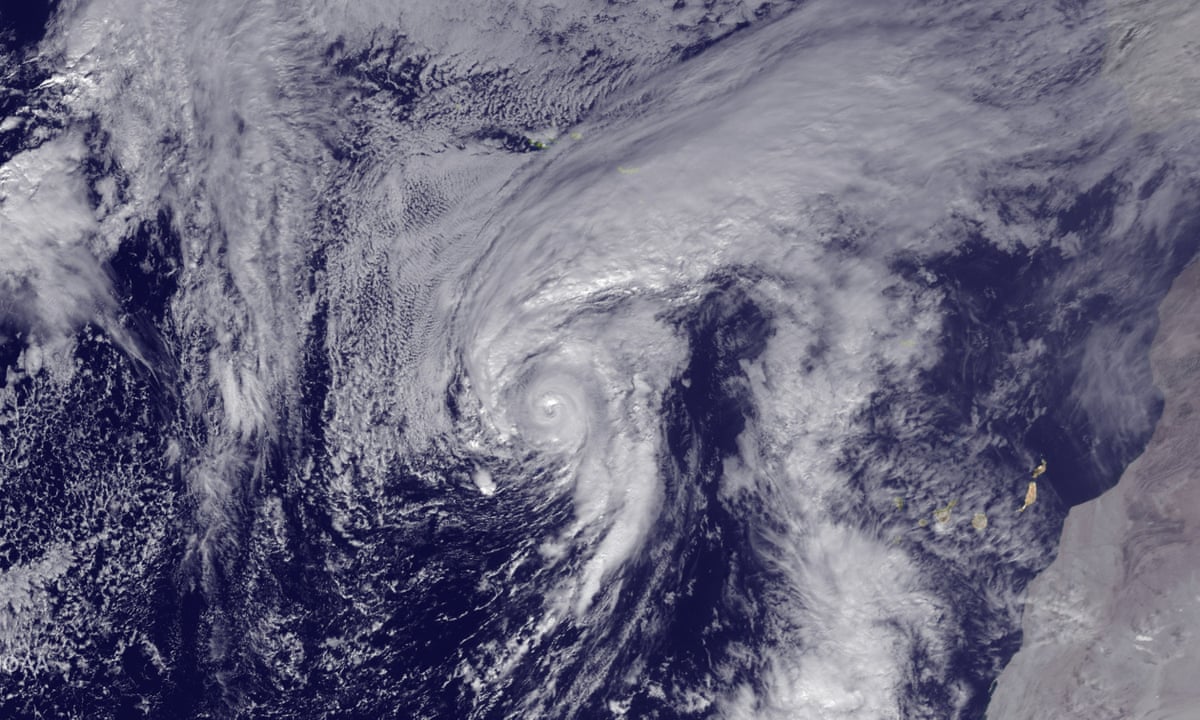 A hurricane has formed far out in the Atlantic ocean, the first time this has happened in January since 1938, said US officials.
Hurricane Alexs maximum sustained winds were near 140kph (85mph) and residents of Portugals mid-Atlantic Azores islands were warned to expect waves up to 18m (60ft) high and wind gusts up to 160kph (100mph).
The islands Civil Protection Service issued a weather red alert, the highest of four warnings that indicates extreme risk, for five of the archipelagos nine islands.
The US National Hurricane Center in Miami said in a Facebook post there hadnt been a hurricane present during the month of January since 1955, when Alice formed in late December 1954 and carried over into the next month.
The hurricane was centered about 560km (350m) south of Faial Island in the central Azores and was moving north-northeast at about 35kph (22mph). Alex was expected to move near or over parts of the Azores on Friday, the US National Hurricane Center said.
The Azores government on Thursday advised kindergartens to stay closed and told residents to ensure drainage systems werent blocked.
The archipelago, which has a population of about 250,000, has been threatened by hurricanes before, but they usually lose their strength as they move into colder northern water.
Alex formed only days after a rare event in the Pacific. An El Nio-related tropical storm formed south-west of Hawaii last week. Tropical storm Pali, only the third such system to develop in January in more than 40 years, had weakened to a depression by Thursday and was expected to dissipate in the next day or so. It never made landfall and was no threat to land.
However, Alexs formation has nothing to do with El Nio, according to Mike Halpert, deputy director of NOAAs Climate Prediction Center. NOAA researcher Jim Kossin said the water Alex formed in was about three to four degrees Fahrenheit warmer than normal, still barely warm enough for a storm to form.
Read more: http://www.theguardian.com/world/2016/jan/15/january-hurricane-forms-in-atlantic-for-first-time-since-1938